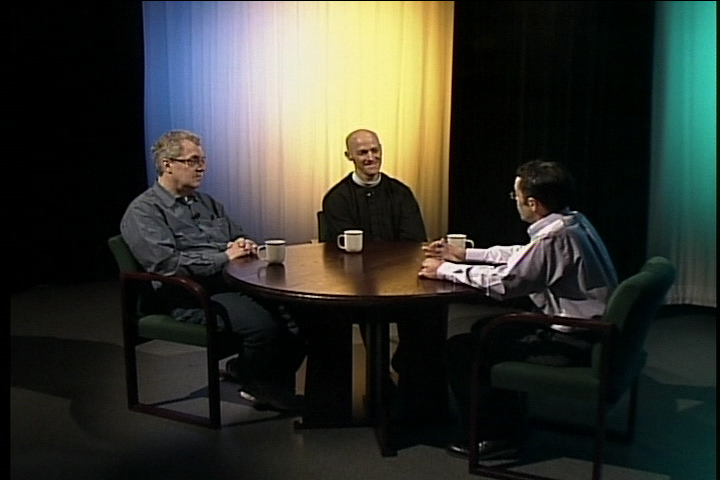 Science & Religion Series
When: Tuesdays, 7:00-8:30pm Where: Thomas Crane Library, Quincy
Is there room for religion in a world of science? Why are science and religion always at war in America? Join internationally-known author and speaker Dr. Karl Giberson for an educational and entertaining discussion series that explores the conflicts, collisions, and missed opportunities between science and religion. This free three-part series is co-sponsored by the Thomas Crane Library and hosted in the Large Meeting Room on the ground floor.
Watch an interview with Dr. Karl Giberson and Rev. Eric Hillegas on QATV.
May 29: Superstition vs. Enlightenment Popular culture contains a "metanarrative" about science and religion being at war. This story can be found in pulpits, on radio, or on less heady fare like television sitcoms. Dr. Giberson suggests that this popular picture is driven more by propaganda than history.
June 5: Can Science Replace Religion? Although leading spokespersons for science claim that religion should go away, their proposed alternative worldviews often contain many elements of traditional religion, like morality and purpose.
June 12: Why the Controversy Won't Go Away? Why are obsolete and discredited ideas still so popular among Christians when there are credible alternatives being promoted by fellow Christian experts?
Dr. Karl Giberson has lectured at many American venues and around the world and has published more than 150 articles, reviews, and essays, both technical and popular, written or co-authored eight books, and contributed to many edited volumes. Giberson blogs regularly at The Huffington Post where his articles often generate thousands of comments and are frequently featured. He was the founding editor of Science & Theology News, the leading publication in the field until it ceased publication in 2006, and editor-in-chief of Science & Spirit magazine from 2003-2006. From 1984 to 2011, Giberson was a professor at Eastern Nazarene College where he created distinctive interdisciplinary courses and programs and taught courses in the history of science, critical thinking, contemporary issues, science & religion, as well as specialty seminars.