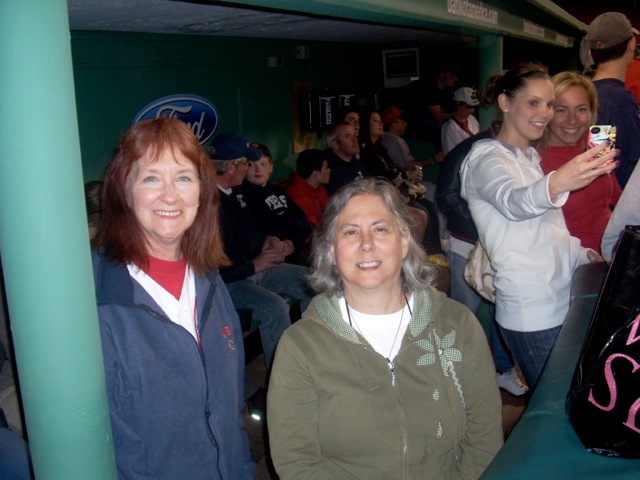 Parishioners Pat Lynch (left)  and Eileen Cimino (right) helped celebrate the 100th Anniversary of Fenway Park this past week, posing for pictures on the pitcher's mound and in front of the famous Green Monster. This past Thursday, thousands of fans came through the historic park to celebrate before the big game against the Yankees, marking the 100th anniversary since the first game was played in the park. Fenway Park is the oldest major league park in the nation and a proud part of Boston history.
Way to go St. C's for joining in this historic celebration!
More pictures are available on St. C's Facebook page.