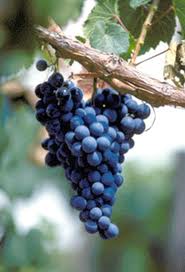 The Delicious Wines of South America: Chile & Argentina 

Friday, October 21 from 6:30-8:00pm in Gill Hall Final Call for RSVP's: So far, more than 25 people have confirmed. TODAY is the final day to reserve your place. Please RSVP with Rev. Eric ! 
Come join St.C's parishioner and wine expert Alex Murray for a tasting tour of South America's finest! Although most of the world's most famous wine regions are located in Europe, did you know that some of the most favorable grape growing conditions on the planet exist in Chile and Argentina? Child benefits from the same cool, coastal breezes and plentiful sunshine as California, and this allows Chilean growers to slowly ripen their grapes so that they develop rich, ripe flavors. In Argentina, the cool conditions are due to the best vineyards being located high up in the Andes Mountains, and the result is intense, full-flavored wines. Though these two countries produce wines from well-known grape varieties, such as Chardonnay and Cabernet Sauvignon, they also produce stunning wines from grapes that are less well-known, at least outside of these two countries, such as Marmenere and Malbec.
About Alex Murray: Alex has worked in many wine-related positions during his career, from sommelier to marketing director at a major wine distributor to adjunct professor, teaching wine courses at Boston University.  For the past two years, he has been Assistant Director of Beverage Strategy at Legal Sea Food, where he participates in selecting wines for the lists at all the Legal Sea Foods restaurants.